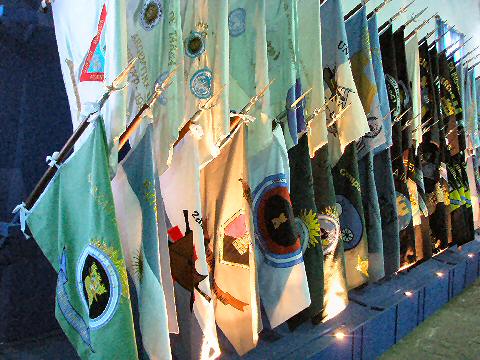 As my 757 taxied toward the gate, disembarking instructions came over the PA system in Spanish and Portuguese - but not in English. The flight attendants were spraying some stinky stuff and I haven't got a clue what it was for. Outside the window, Sao Paulo International Airport and my first trip overseas.
Why would anyone want to go on a mission trip? It's a good question. I am sure, like me, you can probably think of a few excuses not to go.
If God has already called you to a mission trip, then you can skip this post. The rest of you get to read on. ;o)
Missions; "to go" have been around since the time of Adam. It has always been the plan for man to share the Gospel message. Even before the fall, the mandate was there. Adam was meant to be fruitful and multiply.
Genesis 1:28 God blessed them and said to them, "Be fruitful and increase in number; fill the earth and subdue it."
When you have time do a word search for "nations," you'll be surprised at how we were not only meant to be nations, but to go to them also. Going to the nations is biblical.
In the New Testament, the word apostle means "sent." The idea of going or being sent is not a new idea, or foreign to the heart of Christianity, it is God's heart.
Here are a few tidbits about missions. They can be local, or foreign, they can be long or short term, but they must always be led of God, and have His purposes in mind. The world needs God ideas, not good ideas. Most missions promote the central vision of the church where you attend. And there are some great organizations that train you and take you to large variety of cultures and countries. Some churches serve bu building and doing other types of construction or working with orphans. Another may evangelize in the streets, while another brings edification to the body of Christ by visiting or encouraging other Christians. I have done all three types.
What we don't want to do is impress our culture on others. We want to be Jesus in their midst.
Here are the main excuses for not going to another nation or far away city on a mission trip.
I Don't Speak the Language
– the truth is most mission trips provide translation. Maybe God would want you to remain a "Press 1 for English" Christian. And they have missions in English speaking countries.
It's Too Hot, Too Cold, and They Have Bugs
(I won't be comfortable) – that may be just what you need.
I Don't Want to Leave My Family or I Can't Bring Them
– I am sure there are some real concerns here. Most trips average about a week to 10 days. Groups such as
YWAM
and
Teen Mania
have family missions!
Too Old or Too Young
- If you are old enough to be a Christian and can travel without significant difficulty, then go will ya!
Too Busy
– so when will you have time to be a Christian and live out the destiny that God has called you too? Even for those not called to be missionaries, getting on a short term service project is a good way of building a relationship with Jesus.
Can't Afford It
– most folks can't afford lots of things. For the price of a big screen TV you can go somewhere. Maybe you need to give your vacation time to God and see what He has to say.
I'm Not Gifted Enough
– right, and if you bury your talents what will Jesus say on the last day?
We Could Spend the Money Here in the USA
– sure we could. Amazingly some African and South American nations have very high conversion rates. Poor folks are much more desperate for God's help than middle-class Americans. The cost of soul in those places is dollars compared to the thousands we spend to do an event in the US where maybe a few families show up after we do the give always, the Moon Walk and prayer tents.
Waiting on God to Call You
– and you are used to what, having God send you email, certified letters, what? God rarely calls us to do something that we are mandated to do. Did you get a voice mail saying pray, or study your Bible this morning? I didn't either.
If we look at the above list, doesn't it contain most of the reasons that we do not make headway as Christians right here at home?
There are 4 types of folks involved in missions: those that pray, those that finance them, those that go, and those that talk about it.
Interested in overcoming your rationalizations and excuses for going on a mission?
Check out this site http://www.shorttermmissions.com/org/
.
How about you, are you interested in "going?"